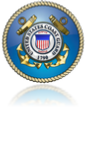 Guided by the belief that every life has equal value, the Veterans for Christ Corporation works to help all people lead healthy, productive lives. It focuses on improving veterans and their families health and giving them the chance to lift themselves out of hunger and extreme poverty. We seek to ensure that all people—especially those with the fewest resources—have access to the opportunities they need to succeed in school and life.
Why is it good to help these dear military members and families of.
The Dept. of Defense own studies reflect that at over 20% of returning troops will suffer from P.T.S.D., Homelessness or poverty. Your mission is to encourage and educate veterans on what their potential entitlements may be and to apply for those benefits. You wont be alone and the wilderness is vast.

Our Mission statement:
Services in:
Routing health information for medical treatment, substance abuse, PTSD and depression.

Help with food, shelter and reintegration back into civilian life

VA benefits advocacy

Visitation and supporting senior veterans

Spiritual and Government Advocate for the for Active Soldiers

Veteran Paralegal Advice (connection to ex- JAG / Civil Lawyers)

Spiritual Family Advocate

Veteran Homelessness

Funerals
VFC Faith Statement
"He who reads the hearts of men knows their characters better than they themselves know them. He sees that some have powers and susceptibilities which, rightly directed, might be used in the advancement of His work. In His providence He brings these persons into different positions and varied circumstances that they may discover in their character the defects which have been concealed from their own knowledge. He gives them opportunity to correct these defects, and to fit themselves for His service. Often He permits the fires of affliction to assail them that they may be purified." - The Ministry of Healing, p. 47.
Jesus Christ is our Commander-In-Chief, the Lord-Is-Our-Banner. (Exodus 17:15)

The word of God is our sword, our manual. (Ephesians 6:17), (Hebrews 4:12)

Prayer is our preparation, our request for orders. (Ephesians 6:18), (Col. 4:2), (James 5:16)

Evangelism - is our command. (Matthew 28:19)

Discipleship is our training. (Luke 6:40)

Fellowship is our bond. (1 John 1:7)

Action, intentional and proactive, with a spirit of power, of love, and of self-discipline, supports our faith. (2 Timothy 1:7), (James 2:20)
With the Veteran population is expanding in record numbers and with the current war, the church and the community needs to be vigilant in its approach in helping these people with their various needs… we are veterans who have joined hands with the people of our own country to battle against the growing problem of poverty. It is our hopes and prayers that there will be other veterans and civilians in other parts of the country that feel the way we do about helping our own for a change and have a desire to start a chapter of Veterans for Christ in your church or organization.
VFC would use partnered outreaches, corporations and churches for the veteran, and his or her family's needs. It will serve as a spiritual link between the church and to the veteran community.
In doing so, the veteran needs would not only be met by city agencies, but also the church as well.
Mission Reports are summaries of the tasks, meetings and events held by VFC and other external groups sessions.
2013
Report 1/4/2013 - 12/23/13
2014