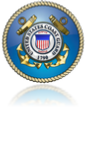 Why is it good to help these dear military members and families of.
The Dept. of Defense own studies reflect that at over 20% of returning troops will suffer from P.T.S.D., Homelessness or poverty. Your mission is to encourage and educate veterans on what their potential entitlements may be and to apply for those benefits. You wont be alone and the wilderness is vast.

AWARDS -
Congresswoman Eddie B. Johnson for service in the community

State Representative Yvonne Davis for service in the community

North American Division of SDA Chaplaincy Ministries

Major General Frank J. Padilla - Challenge Award
Texas Governor Rick Perry - VFC's Memorial Day Activities
Texas Veteran Commission (LaTanya Claiborne)

- Texas Patriot Award
Invitation with

U.S. President Barack Obama's

visit to Eastfield College in Mesquite, TX.

VFC Memorial Week Proclamation from City of Dallas Mayor Mike Rawlings

Silver Wisdom Ministry, City Temple SDA Church - Military Honor Award

Ministry Fair Award: City Temple SDA Church (Veterans Ministry)

Personal letter from Dallas Mayor Mike Rawlings for Serving the Dallas Community
DATES -
2006
2006
2009
2010
2011 (Week events)
NOMINATED X 2 (2011 & 2012)
2011
2012
2012
2013
2015
Robert has served as a United States Marine for a number of years. He had served in its administration, on base Chapels (non Pastoral), and as Marine NCO in its Legal system. He has traveled to Japan and the island of Okinawa. Among his travels outside of the US, he has seen poverty at its worst and how honorable his fellow Marines and other branches of the military responded needs of its people. He is committed in now servicing his fellow soldiers in the same capacity he once did when he was on active duty but also as a concerned follower of Christ.
Veterans ministry started around 2005 with Rob Johnson within the Nursing Home Ministry led by Mrs. Michael Weaver, at the City Temple SDA Church in Dallas, Texas.
According to the nursing home director his veteran had only one constant visitor, Rob Johnson. Seeing a need, he consulted with the church pastor and 5 other veterans about an idea. This idea was also met and push by Charles Watley, Thea Walker and the late Sammie Price. The idea was formed to just acknowledge some of our veteran members to include one outside the church. Weeks before the event…the nursing home veteran died.
Deciding to go through with the event, the acknowledgements went on to include the five Vietnam and a WWII church veterans on their service in the military, the church and in their local communities. These awards were presented by the ministry, Congresswoman Eddie B. Johnson and State Representative Yvonne Davis respectively. As the years passed the ministry has grown to become outreach organization of its own rightly named Veterans for Christ. VFC now includes a project for our aging veterans, a founding member of North Central Texas Veteran Coalition (NCTVC) , co-laboring on city government boards and to include a yearly Veteran and Memorial Day celebrations.
.
GOD has truly blessed the efforts of VFC that its founder was awarded a challenge award from Major General Frank J. Padilla, in 2011 invited and met with US President Barrack Obama and was honorably recommended for nonprofit status by the Headquarters of the American Legion in Austin, Texas.
Rob Johnson
Director / Founder / USMC Veteran
and
Spiritual Advisor / Web designer
Military & Veteran Para - Legal
Men and Women Veterans / Soldiers connecting with
GOD and each other.


Since launching Veterans for Christ:
Mr. Johnson has been contacted for comments and interviews by Record Magazine for the Southwest Union of SDA, For GOD and Country Journal, KKDA - Dallas Radio Station, Channel 5 Evening News, Dallas Business and Entertainment and various other organizations on issues related to the Afro-American and Christian Military experience.